Seasonal Delights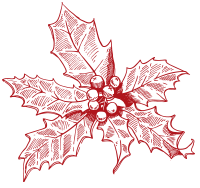 It's that time again.  So hopefully your goose isn't too fat and you fancy some of our turkey instead.
Christmas Party Lunch/Dinner
Pork, smoked duck and pistachio terrine with apple chutney & pickled vegetables.
Monkfish cheeks with wholegrain
mustard & caper mayonnaise.
Harwich Crab bisque.
Warm potato and chive pancake with blue cheese, artichoke & hazelnut salad.
Roasted tomato & fig soup with roasted chestnuts.
‡‡‡‡‡‡‡‡‡‡‡‡‡‡‡‡‡‡‡‡‡‡‡‡‡
Harwich Lobster & smoked Hake pie with poached egg and greens.
Roasted partridge with chestnut mash.
Braised beef cheeks with a
black pudding croquette.
Alma festive burger & truffle chips.
Traditional roast turkey & all the trimmings.
Cashew nut & sweet potato loaf with winter greens
‡‡‡‡‡‡‡‡‡‡‡‡‡‡‡‡‡‡‡‡‡‡‡‡‡
Clementine & raspberry cheesecake.
Frangelico crème brulèe with cranberry compote & crushed hazelnuts.
Belgian dark chocolate & Cointreau profiteroles.
Cheese & crackers.
Oakley Gin panna cotta w/ lemon & mint jelly
‡‡‡‡‡‡‡‡‡‡‡‡‡‡‡‡‡‡‡‡‡‡‡‡‡
Coffee & Petit fours
Two courses
£22.95
Three courses
£25.95
It's that time again
So hopefully your goose isn't too fat and you fancy some of our turkey instead,
Here's what to do
Peruse menu on left
Think 'that's just what we're after for our Christmas party' bookings of 2 to 24
Talk to one of us, we will arrange your party, catering to your every need. Crackers included in the price
Pay a £5 per head deposit to secure your table. Deposits refundable if we can re-book your table
Select your menu choices and send them to us at least five days before your party.
Arrive in good time to enjoy some pre-party drinks
Let your hair down,
(if you have any) its Christmas!!!
Christmas Day
Open 12 – 2.30
Have your starter with us.
We shall be shucking oysters and carving the finest Serrano ham live before your very eyes. This, accompanied by the finest Real Ales, wine and twenty types of Gin, forty seven types of tonic. There is only one place to kick start your Christmas lunch.
New Year's Eve Menu
King Scallop with sweet potato puree, black pudding & bacon crumb.
Honey roasted celeriac & walnut soup.
Sautéed white asparagus with soft poached egg & bearnaise sauce.
Ox liver parfait with rustic bread, fig chutney & pomegranate seeds.
‡‡‡‡‡‡‡‡‡‡‡‡‡‡‡‡‡‡‡‡‡‡‡‡‡
Harwich lobster thermidor etc.
Oven roasted monkfish wrapped in Iberico ham w/ saffron pea, crab + king prawn risotto.
Slow braised pork belly with marquis potato, spiced pumpkin puree & pan seared scallop.
Herb crusted, oven roasted rack of lamb w/ dauphinoise, baby carrots, red wine jus.
Caramelised onion, thyme & goats cheese tart with roasted root veg & parmentier potato.
‡‡‡‡‡‡‡‡‡‡‡‡‡‡‡‡‡‡‡‡‡‡‡‡‡
Fresh fruit pavlova.
Chocolate brownie with chocolate spheres & peanut butter fudge sauce.
Passionfruit brulèe with raspberry granita.
Christmas pudding sundae.
‡‡‡‡‡‡‡‡‡‡‡‡‡‡‡‡‡‡‡‡‡‡‡‡‡
Selection of Cheese & Biscuits
‡‡‡‡‡‡‡‡‡‡‡‡‡‡‡‡‡‡‡‡‡‡‡‡‡
Coffee & Petit Fours
Meat and Fish eaters £55
Vegetarians £45
Booking essential
The table is yours all night.