Seasonal Delights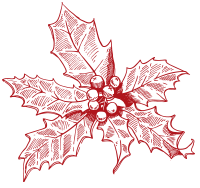 It's that time again.  So hopefully your goose isn't too fat and you fancy some of our turkey instead.
Christmas Party Lunch/Dinner
Chestnut & pancetta soup.
Spiced parsnip soup with cheese straws.
Confit of smoked duck terrine with a bacon mousse.
Harwich lobster & shrimp linguini with saffron sauce.
Smoked seafood salad with candied beetroot & bitter leaves.
‡‡‡‡‡‡‡‡‡‡‡‡‡‡‡‡‡‡‡‡‡‡‡‡‡
The Alma's traditional roast turkey with all the trimmings.
Baked Harwich Dover sole fillets with crushed purple potatoes and sauce vierge.
Slow braised oxtail & cheek, horseradish mash, honey roast parsnips and red wine sauce.
Aubergine and wild mushroom moussaka.
‡‡‡‡‡‡‡‡‡‡‡‡‡‡‡‡‡‡‡‡‡‡‡‡‡
Poached pears in mulled wine.
Festive selection of cheese.
Trio of Belgian chocolate bavarois.
Bramley apple, almond and mincemeat crumble.
‡‡‡‡‡‡‡‡‡‡‡‡‡‡‡‡‡‡‡‡‡‡‡‡‡
Coffee & Petit fours
Two courses £21.95  / Three courses £24.95
What to do next …….
Think 'that's just what we're after for our Christmas party' bookings of 2 to 24
Talk to Nick, Helen, Amy, Amy or Pascal who will arrange your party, catering to your every need. Crackers included in the price
Pay a £ 5 per head deposit to secure your table. Deposits refundable if we can re-book your table
Select your menu choices and send them to us at least seven days before your party.
Arrive in good time to enjoy some pre-party drinks
Let your hair down, (if you have any) its Christmas!!!
Christmas Day
Open 12 – 2.30
Have your starter with us.
We shall be shucking oysters and carving the finest Serrano ham live before your very eyes. This, accompanied by the finest Real Ales, wine and twenty types of Gin, forty seven types of tonic. There is only one place to kick start your Christmas lunch.
New Year's Eve Menu
Please note we are currently fully booked for New Years Eve –
we have a waiting list incase of cancellations, please call 01255 318681 to go on the waiting list.
‡‡‡‡‡‡‡‡‡‡‡‡‡‡‡‡‡‡‡‡‡‡‡‡‡
Wild mushroom and truffle soup.
Pan seared scallops with squash purée, chorizo & pancetta.
Venison liver & port pâté with onion marmalade & melba toast.
Potted Harwich crab with devilled butter & sundried tomato bread.
‡‡‡‡‡‡‡‡‡‡‡‡‡‡‡‡‡‡‡‡‡‡‡‡‡
Harwich lobster thermidor, chips & salad.
Rack of lamb, dauphinoise potatoes, parsnip purée with mint & redcurrant sauce.
Harlequin squash & bean ragu served with a cheesy puff & salad.
Grilled red mullet with crab and pea risotto & squid ink arancini.
Venison shank with grain mustard, duchess potatoes, honey roast carrots & red cabbage.
‡‡‡‡‡‡‡‡‡‡‡‡‡‡‡‡‡‡‡‡‡‡‡‡‡
Rum & raisin chocolate mousse.
Tangerine & prosecco sorbet with tuile biscuits.
Very sherry trifle.
Baileys profiteroles.
‡‡‡‡‡‡‡‡‡‡‡‡‡‡‡‡‡‡‡‡‡‡‡‡‡
Selection of Cheese & Biscuits.
‡‡‡‡‡‡‡‡‡‡‡‡‡‡‡‡‡‡‡‡‡‡‡‡‡
Coffee & Petit Fours.
Meat and Fish eaters £50
Vegetarians £40
Booking essential
The table is yours all night.
A small deposit of £10 per head will secure your booking.
Pre-orders are required before the 23rd of December