Seasonal Delights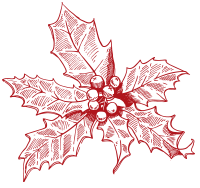 It's that time again.  So hopefully your goose isn't too fat and you fancy some of our turkey instead.
Christmas Party Lunch/Dinner
Festive Group Dining 2019 £30
Starters
Tempura sprouts, chestnut Dip & apple crisps
Chilled Harwich lobster and crab brulee
Spanish cured meat platter
Festive soup
Mains
Braised beef short rib
horseradish duchess potatoes, cranberry gravy & roasted root veg.
Harwich lobster and smoked fish pie
Peas & wilted greens
Wild mushroom and spinach curry
Saffron rice & Jackfruit samosas
Roasted partridge
chestnut mash, braised red cabbage, honey roasted parsnips & chestnut jus
Roast turkey
all the trimmings
Desserts
Baileys & espresso cheesecake
Panettoni bread & butter pudding
Mincemeat crumble
Snowball snowballs
(White chocolate coated, Advocaat, stuffed profiteroles)
Suffolk Blue, Brie & Gold with bread & pickle
Crackers if you want a cracker we have some for you but if you don't we shall donate £1 per person from your bill to St Helena Hospice
£10 per head deposit required for all Christmas bookings
Christmas Day
Open 12 – 2.30
Have your starter with us.
We shall be shucking oysters and carving the finest Serrano ham live before your very eyes. This, accompanied by the finest Real Ales, wine and twenty types of Gin, forty seven types of tonic. There is only one place to kick start your Christmas lunch.
New Year's Eve
New Year's Eve 2019
£50 per person

Starters
* WILD MUSHROOM & BLACK TRUFFLE SOUP.
* PAN SEARED SCALLOPS WITH PUREES, BLACK PUDDING & SERRANO BRITTLE.
* PRESSED CONFIT DUCK WITH CRISPY EGG, ASPARAGUS SOLDIERS & ROASTED FIG.
* OYSTERS – VIRGIN, SWEET & HEAT.
* CANDY BEET CARPACCIO WITH TORCHED GOATS CHEESE &  MINZUA SALAD.
* CHICKEN LIVER PATE WITH CRANBERRY BUTTER, TOASTED BRIOCHE.
* SERRANO HAM CARVED BY THE INNKEEPER

Mains
* LOBSTER THERMIDOR ETC.
* HERB & MANCHEGO CRUSTED RACK OF LAMB WITH DAUPHINOISE POTATO, CONFIT CARROT, RED CURRANT & MINT REDUCTION.
*12 HOUR BRAISED SHORT RIB WITH BUBBLE & SQUEAK, HONEY ROAST PARSNIP,       SHALLOT & RED WINE GRAVY.
*PAN FRIED SEA BASS WITH SAFFRON, HARWICH CRAB, PUMPKIN & MASCARPONE RISOTTO.
* MAC & JACK CHEESE WITH SAUTEED GARLIC, GREEN BEANS.

Desserts
* SWAN LAKE PAVLOVA
* AFTER NINE BRULEE
* ICE CREAM
* RUM & RAISIN BROWNIE WITH FRANGELICO CREAM
* VICTORIA PLUM & COGNAC GINGER CRUMBLE WITH CRÈME ANGLAISE

£10 per head deposit required for all bookings
Please can we have the pre-order for your party before Christmas.