Seasonal Delights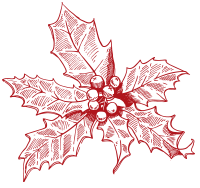 Christmas is coming and we now have our festive menu available to download.
This menu will run from 26th November to 5th January and is available for parties from 1 to 30 people.
To book your table / party just click on the book a table link above.
Festive Menu for lunch & dinner
3 COURSE FESTIVE MENU £34.50 PER PERSON
Starters
Smoked mackerel pate with black bread & pickles
Tempura sprouts with chestnut & cranberry dips
1/3 dozen Essex rock oysters
1/3 dozen Essex rock oysters grilled with tarragon & garlic butter
King Prawn, pink grapefruit & crab cocktail
Mains
Roast turkey & all the festive trimmings
Nut roast with plenty of gravy
Alma sausage & mash with seasonal veg & proper gravy
Spicy crab linguini and garlic bread
Venison & Blackshore stout pie with mash, veg and gravy
Wild Harwich bass, pea velouté, new potatoes & fine beans
Christmas in a bun, a proper Christmas dinner in a brioche bun with roasties and gravy for dipping
Puddings
Sticky toffee pudding
Chocolate Brownie
Apple & cranberry crumble with custard
Stilton and crackers
Toffee cheesecake with gingerbread
Book your table online.
Our simple online booking thingie does a great job and only takes a matter of moments.  There is a deposit of £10 per person payable at the time of booking, this will come off your final bill on the day.  If you would rather book in person pop in for a G&T and we'll look after you.
Online booking
Want to pre-order?
A lot of groups want to pre-order their Christmas meal, we can do that.
We'll email you a handy check list for your gang to fill in, just have it back to us a week before your party and we'll remind Steve that he's chosen the burger.
Want to choose on the day?
We can do that too.  It's up to you.