Harwich and around
There's lots of things to do in and around Harwich, here are a few of them.
Dovercourt Bay Beach
A stroll from Harwich Town, Dovercourt Bay offers a beautiful, sandy stretch of beach and is a great spot for walking, watersports, sailing or wind-surfing.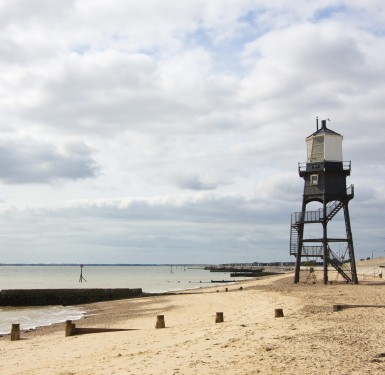 Electric Palace Cinema
The Electric Palace Cinema is one of the oldest purpose-built cinemas to survive complete with its silent screen, original projection room and ornamental frontage still intact.  The cinema first opened its doors in 1911 and continues to show films on weekends throughout the year.
See What's Showing
Harwich Redoubt
An extremely impressive 180ft (60m) diameter circular fort built in 1808 to defend the port of Harwich against a Napoleonic invasion. It is the only such example open to the public. Eleven guns sit on the battlements. Eighteen casements below would house 300 troops in siege conditions. Part of the fort is now used as a military museum. Battle reenactments and other events are held during the summer months. The fort was restored by the Harwich Society as a voluntary project.
Visit the Fort
Halfpenny Pier
Stroll along the Victorian planked pier, and enjoy the view across the river and out to sea. You can watch the boats arriving and leaving the port; ice creams available!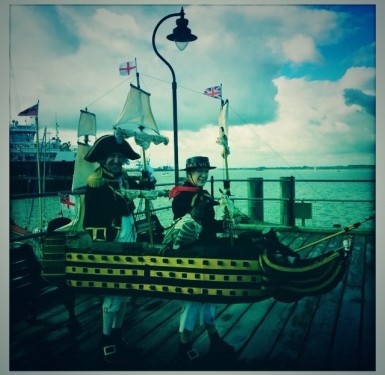 The Harwich Mayflower
The Harwich Mayflower Project is building an authentic replica of the ship that carried the Pilgrims to America to a better life in the New World.  Visitors can drop in to see the project.
Find Out More
Harwich Harbour Foot Ferry
Where the rivers Stour and Orwell meet, Harwich Harbour separates Harwich on the Essex side and Shotley and Felixstowe on the Suffolk side. The ferry service runs throughout the summer months providing a frequent service for tourists to East Anglia.
More Information
Historic Harwich
Official Harwich Website, a treasure trove of information about our town's past, present and future.
More Information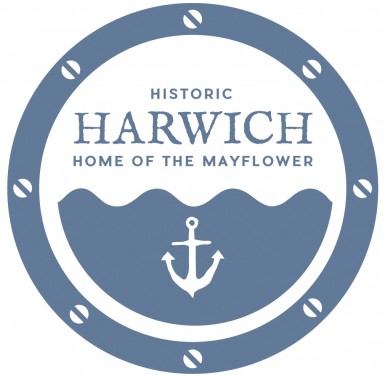 Today's Tide Times
Here are today's high and low tides in Harwich, click the button below for more dates in the future.
See More Dates